No Ferry on EuroVelo 6 near Szob in Hungary and an Alternative
The official EuroVelo 6 route assumes taking a ferry over the Danube at Szob, Hungary. This ferry however has not been running recently and it is currently unknown whether and when it will ever reopen. To make things worse, the next ferry further downstream at Dömös is not running either.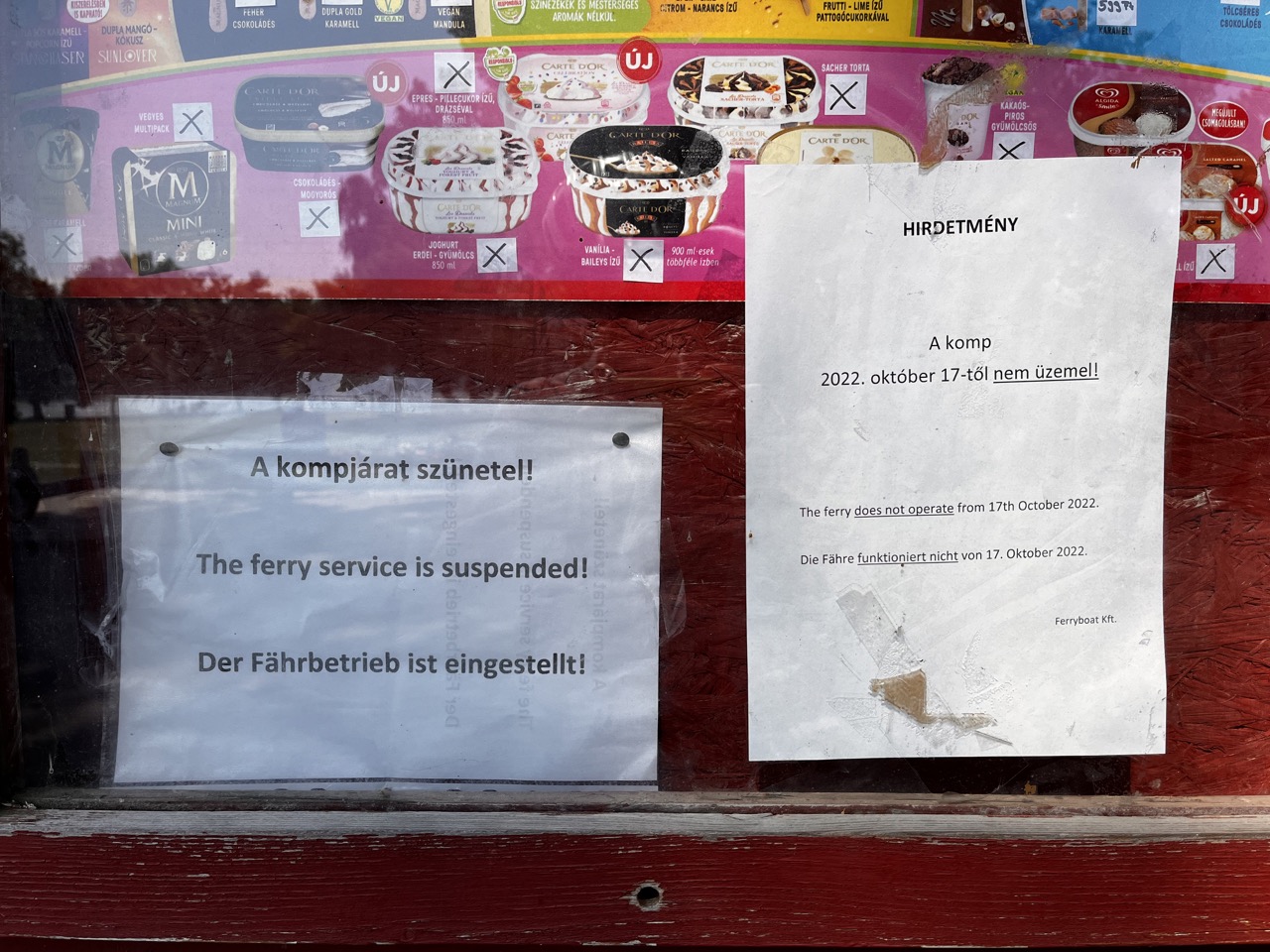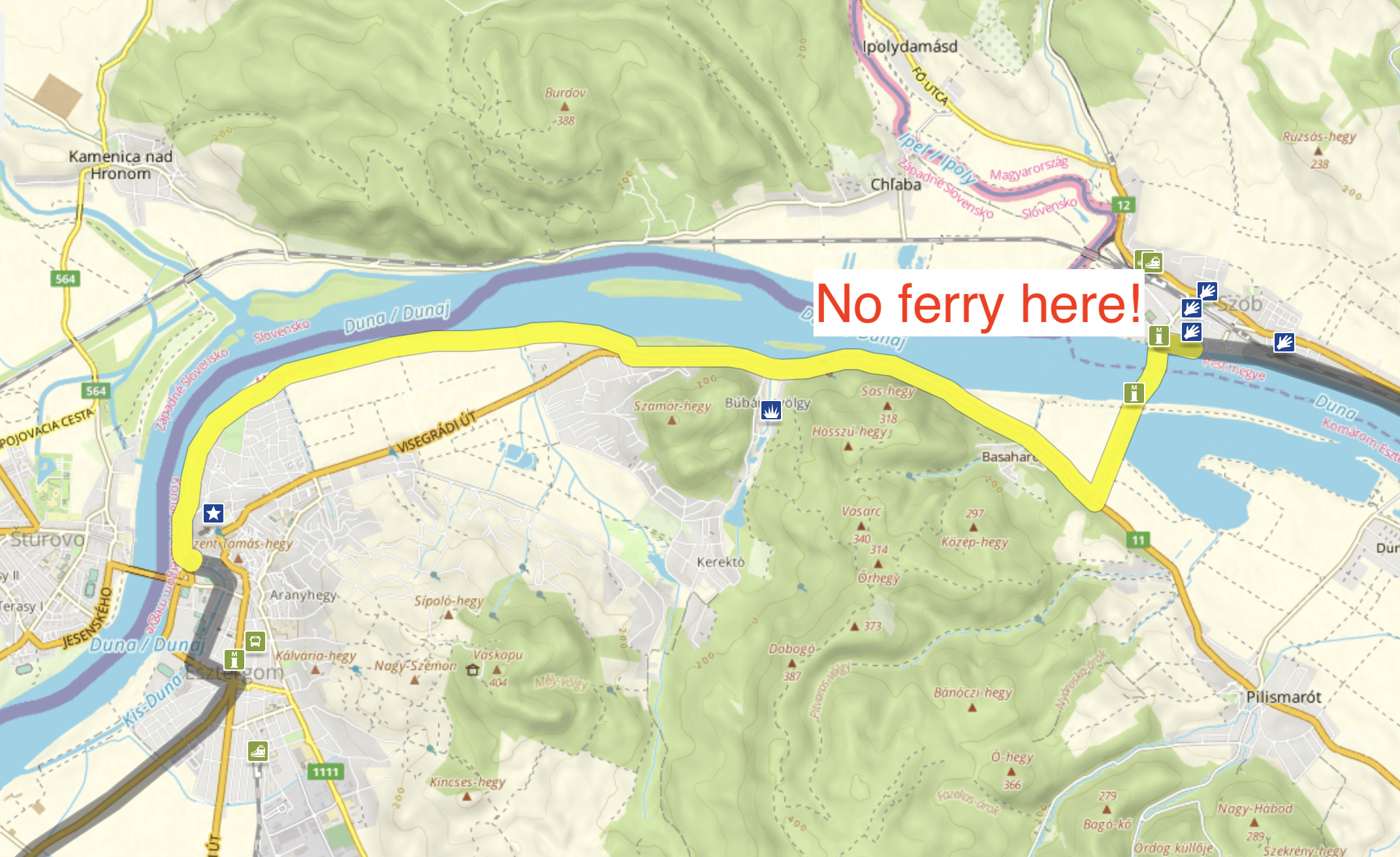 Folks arriving from West will end up continuing route 11 which is a main road with mostly no bike path but awful traffic. People riding from East will either turn back or might or might not figure out the alternative I am about to suggest.
Because there is a really nice alternative, superior to the official route even if the ferry was running.
This route continues Northwest from Szob, then crosses the Ipoly / Ipeľ river to Chľaba in Slovakia over a brand new bridge and then continues to Štúrovo where one can cross back to Esztergom in Hungary or continue the Slovak EV6 variant. It is partially newly built bike path (parts might not even be officially complete as of July 2023 but was perfectly rideable in June when I tried last time).
This below is my suggested alternative. I've ridden it myself, use it at your own risk though.
Source: I've recently ridden the alternative myself and am temporary a Warmshowers host nearby.
Update on 2023.07.14: added a photo of the sign at Szob ferry about the end of operation. I've contacted the local EuroVelo organization, they said the route will be updated "shortly".