Mountain Bike Trip to Zittau Mountains — Part One
When the baking hot summer days were over in August I started thinking about where to go for my regular autumn mountain biking fix. Did not want to go to Harz as it is something I am trying to save for day trips. Last year's trip to Poland (Karkonosze Mountains) was nice but we struggled to find a route that was not spoiled by extremely steep uphills and impassable slopes. Getting there also requires 5 hours of driving which felt like something I would like to avoid this time. (I pretty much prefer trains to driving whenever possible.) The Elbsandsteingebirge near Dresden is a nice option, although Y. and me already covered most of the interesting routes there. It also tends to be very crowded all year whenever the weather is not unbearably bad.
Further research for mountains reachable from Berlin in reasonable time revealed Zittau Mountains (Zittauer Gebirge), a small mountain range on the Czech — Polish — German border, the South-East corner of the former East Germany. Mountaintops are not taller than 700–800 meters, the nearby highest peak is a little above 1000m, ideal terrain for cross-country riding.
Zittau is a town with a population of 25k formerly an industrial center of textile industry, coal mining and home of the famous Robur factory (their trucks were present everywhere in the Eastern block). But all that (and the former 50k population) was gone few years after the DDR was shut down. The town center is an interesting mix of hundreds years old buildings and socialist architecture, some abandoned, some nicely renovated.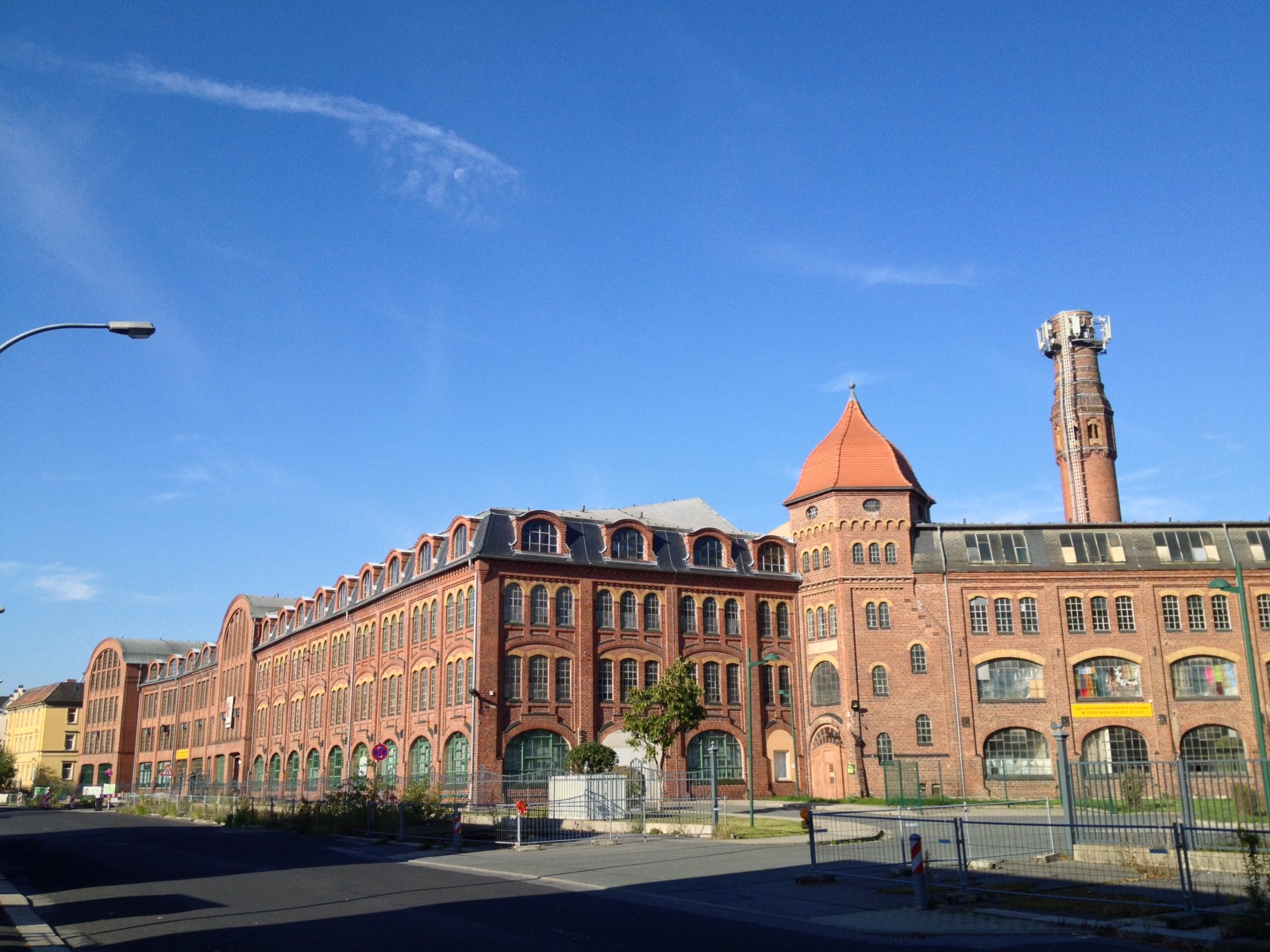 Day One — "Warming Up" Along the Border
I arrived on Friday evening which left me whole Saturday available for cycling. The plan was to explore the woods South-West of the town. Few days before I planned an approximate route using Ride with GPS which I recently discovered (thanks Y. for the recommendation) with an optional extension if the route turns out to be too easy.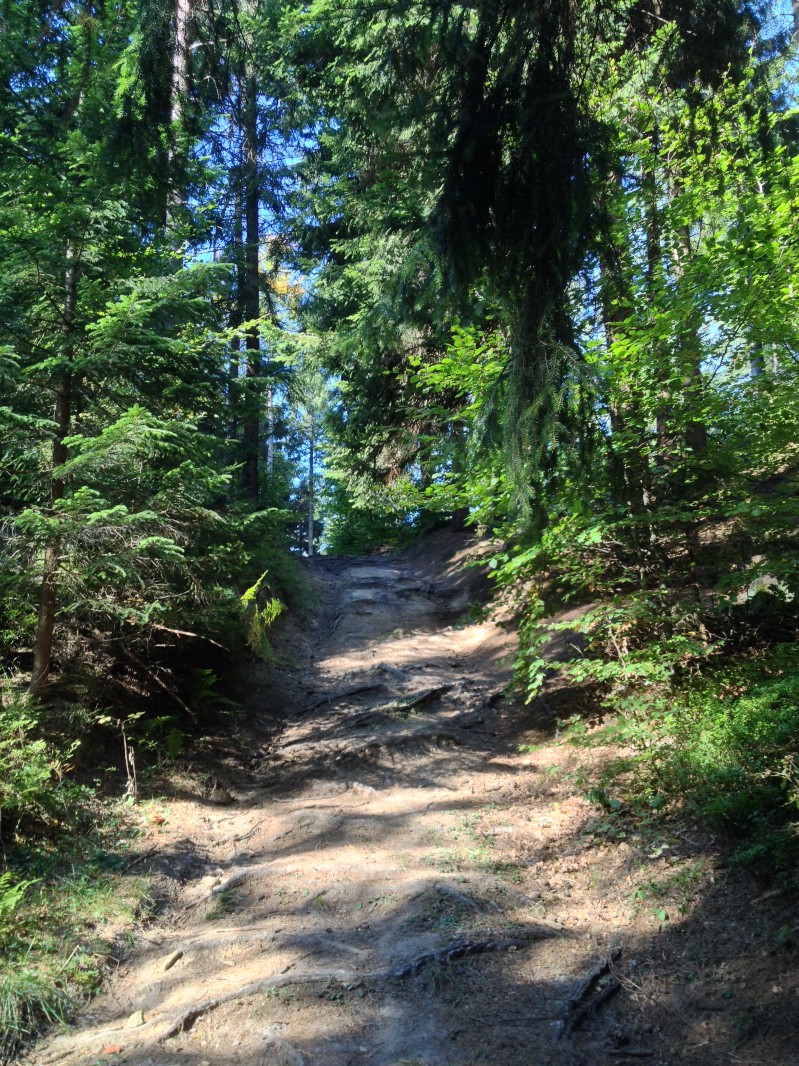 The first part of the ride was easy: passed by a town side lake and endless fields before arriving to the actual hills. Then kept riding West mostly following wide gravel roads but sometimes steep tracks with many roots and rocks.
After a few hours I arrived to some sort of mountain resort with ski lifts and old people taken to the mountains with buses. This was where Garmin showed the "battery low" alert (~25% left) and I realized I left the backlight permanently on at full brightness. Having no good alternative tool for navigation (did not carry external batteries and thanks to the shitty T-Mobile networks I needed data roaming for any online maps) I tried to configure everything to use as little battery as possible (no sensors, no backlight). I also had a lunch break on a nice meadow with good views, because I knew the next part will be tough.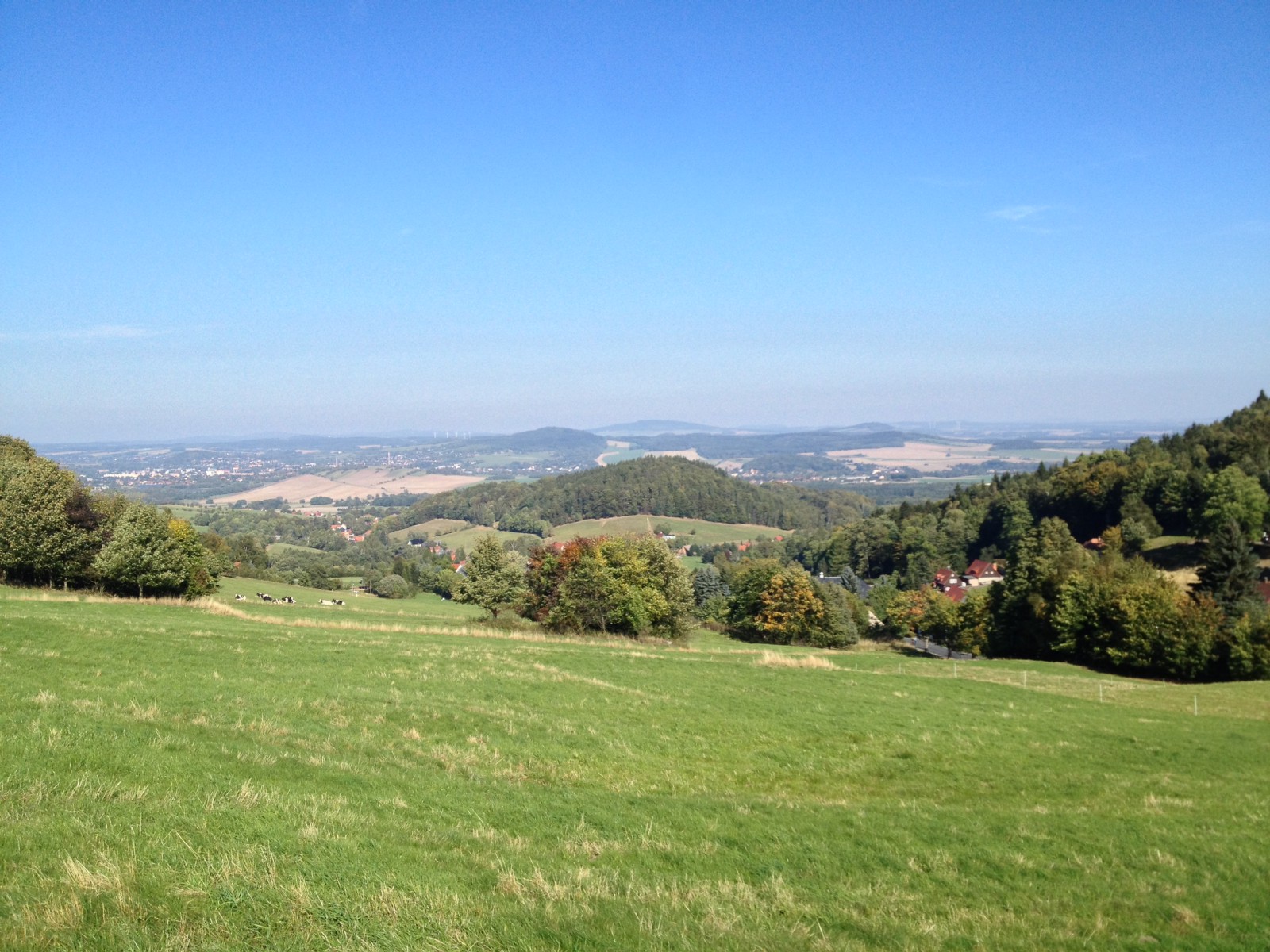 Because the next part involved climbing a peak on a winding rocky serpentine with loads of tourists. It was hard but manageable, the view from the top was rewarding (first real panorama spot).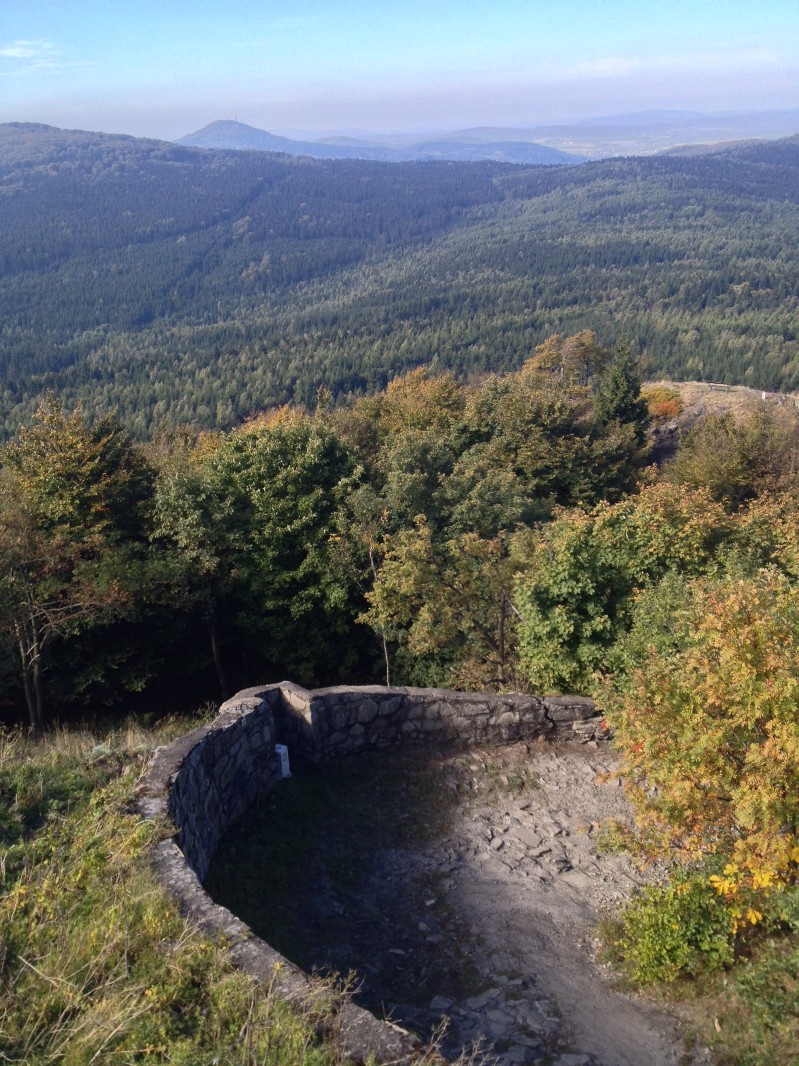 One thing that started bothering me during steep climbs is the realization that I reached the limits of the Alfine 11 hub setup, I am missing one or two easier gears for long steep climbs. Will need to research what the options are (bigger cassette?).
A short and very fast downhill took me to a trail that was actually the border: Czech on the left, Germany on the right. I was wondering how it might have been before 2007 (Czech Republic joined the Schengen Area) when you had to carry a passport to do such trips. The trail was mostly a pretty amazing narrow single-track surrounded by thick green vegetation.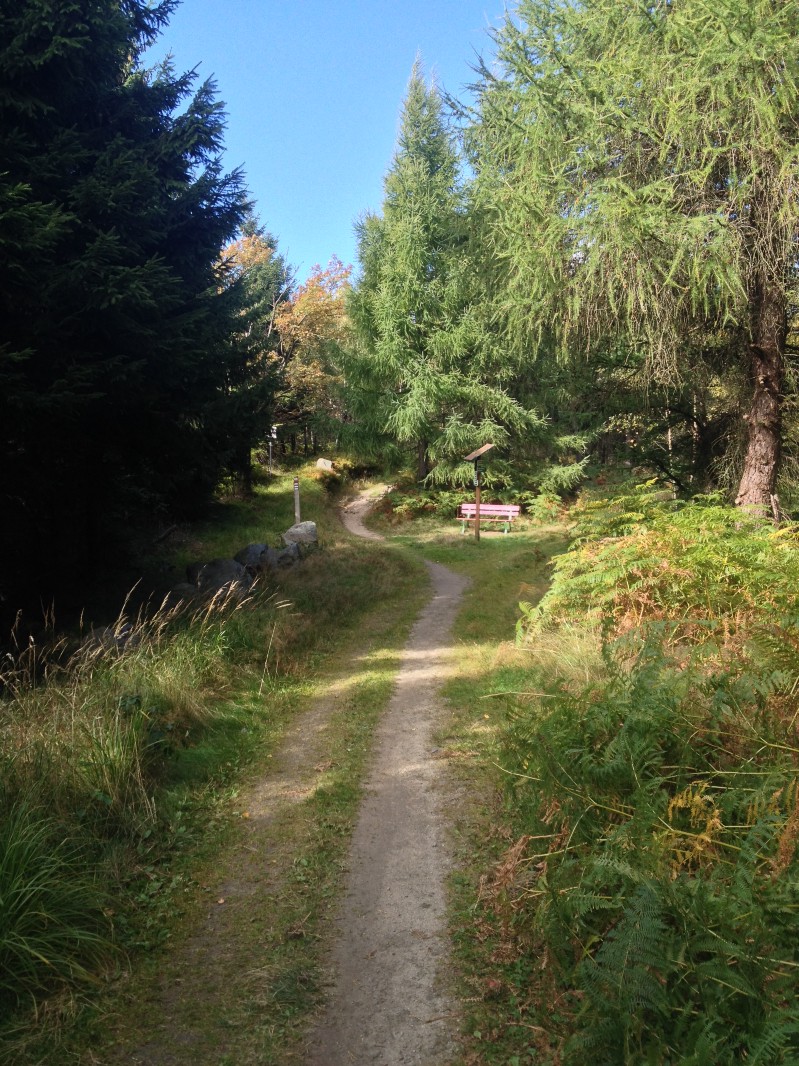 Thanks to the excitement from the downhills I missed the starting point of the route extension, but it still made sense to to go for a smaller lengthening (GPS battery was steady around 25%, tiredness was low). The extension loop was not much interesting, wide gravel roads, an extremely long straight asphalt climb (boring as hell) and a bunch of small Czech villages.
In one of these small villages — which by the way all carry the typical Eastern-European little run-down atmosphere with signs of all kinds of defunct industry and agriculture and the resulting sharp drop in population — I passed by a restaurant sign which immediately triggered the low caffeine alert. It looked a bit shabby inside but the same time cozy.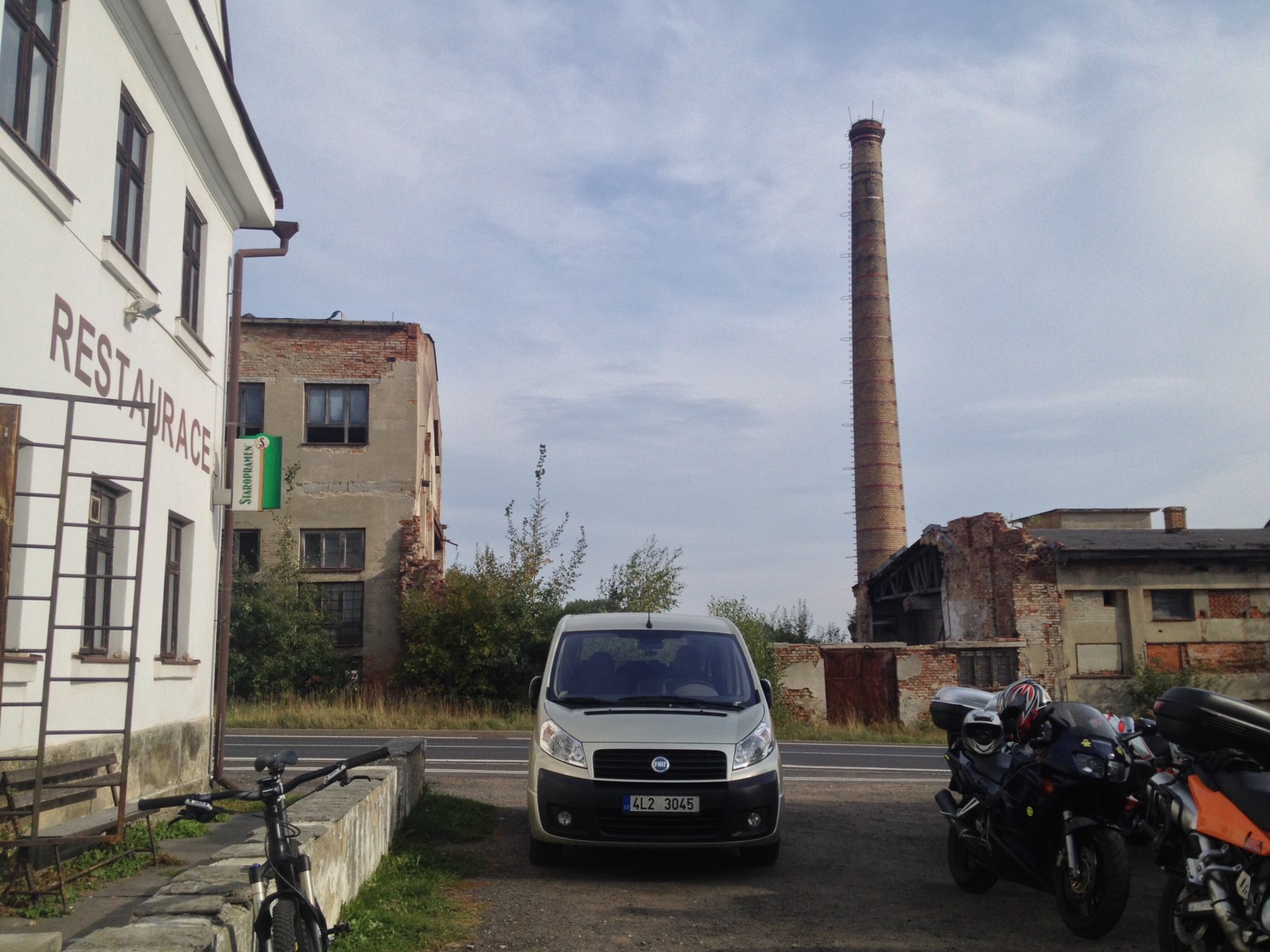 Went in and had the following conversation:
Me: Hallo, ist es möglich mit Euro bezahlen?
Waitress: (Does not understand, shakes head to be sure:)
Me: (Showing Euro notes.) Euro? Bezahlen?
Waitress: Nein.
Me: (sad face)
Waiterss: Was möchten Sie? Essen?
Me: Nur Kaffee.
Waitress: (Gives some sort of positive gesture, shows a large Nescafe container.)
Me: (Happy face). Ja, super, bitte!
Waitress: (starts boiling water)
Me: (fetching a 2 Euro coin)
Waitress: (shakes head, says something that sounded like "You don't need to pay")
Heartwarming experience, not because of the ~ 0.50 EUR saved:)
The last part of the tour started with another climb to an area with sandstone cliffs everywhere, I followed a small trail zigzagging between them which was — to my surprise — mostly rideable (had to get off maybe twice). After a short stop at a cliff with good views to the valley came the reward: first a wide and fairly steep trail (lots of roots and rocks, had to get off a couple of times) and then a super fast single track almost all the way back to Zittau. Shortly before reaching the town, the GPS batteries gave up.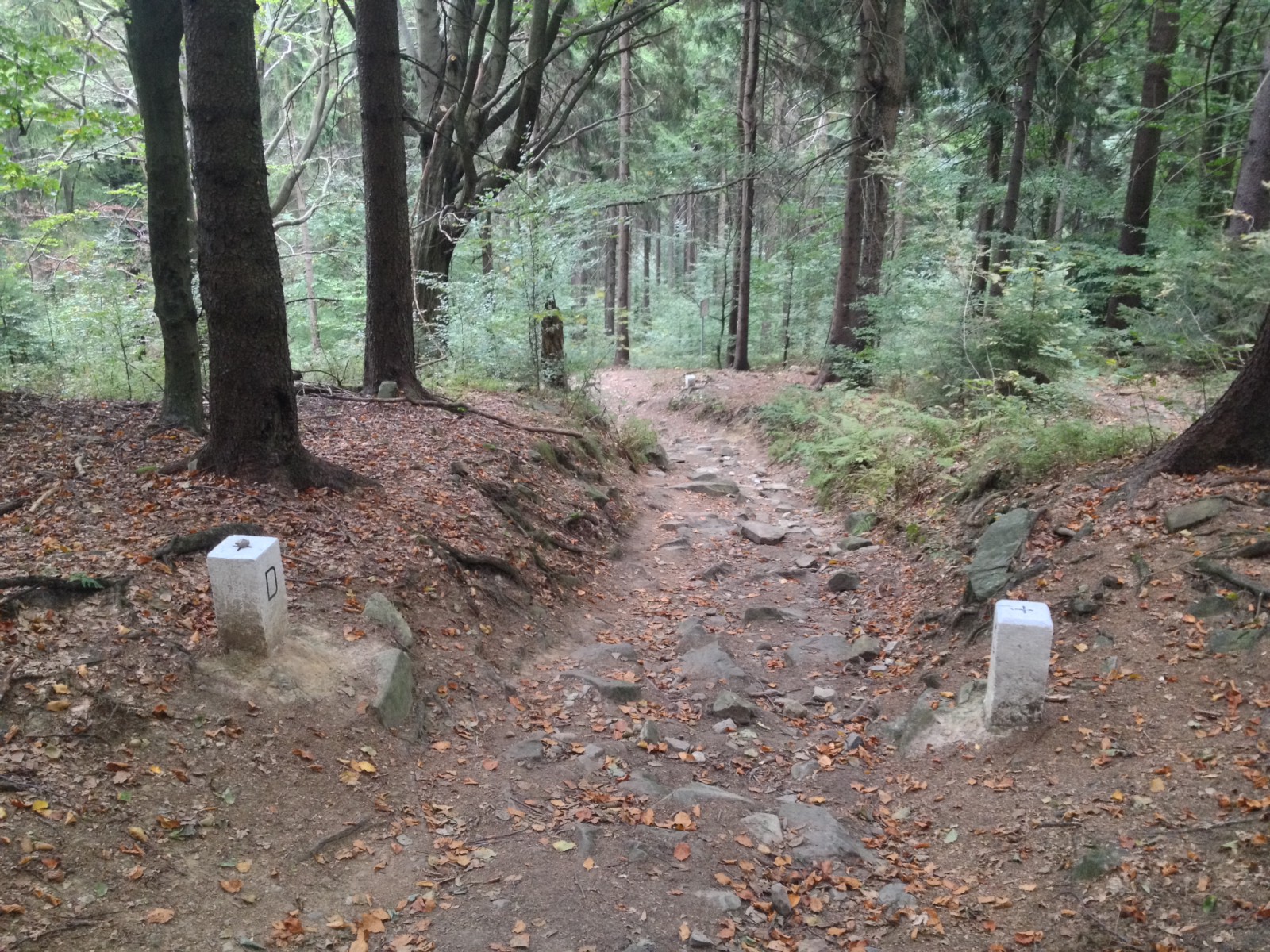 Summary:
Covered 67 km, climbed 1920 meters in 7 hours 40 minutes
Highest point was around 760 m
Sand: (yes, there is some* sand)
Mud: 0 (to my disappointment everything is bone dry)
Effort: *****
Fun/suffer ratio: ****
Landscape: *****
Would do it again: yes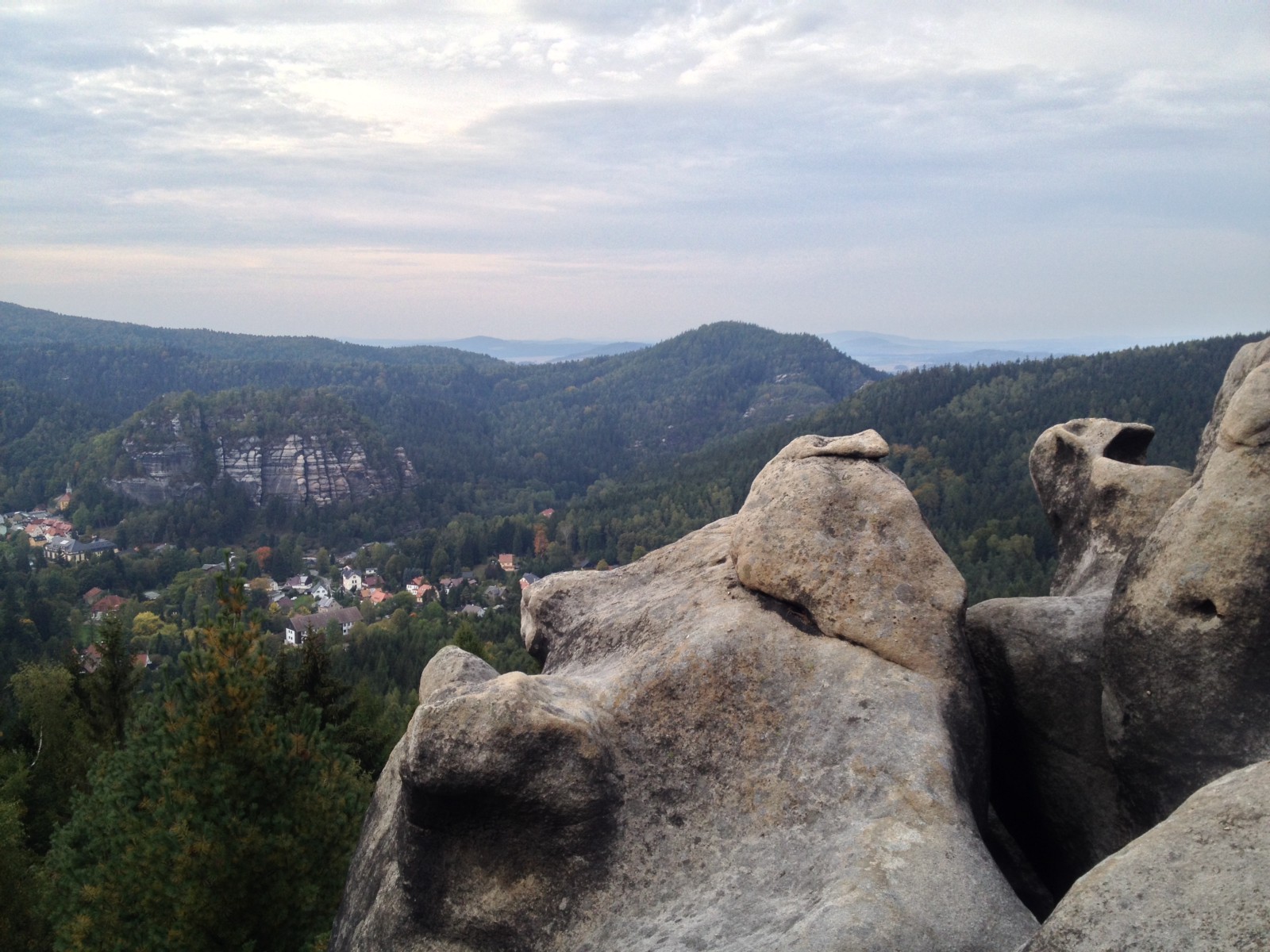 Continue reading the story of the second day.